ONLINE PERMIT TO CARRY TRAINING
Did you know

you

can complete the required training for the Minnesota Permit to Carry online?


Our online class has been approved by the Minnesota BCA and is valid training for many other non-resident permits as well.
The process is pretty simple and can be completed on your schedule
1. Complete the presentation on your phone, computer or tablet.
2. Schedule a range qualification where you can ask any questions you might have and complete the shooting qualification.
After you complete the online class, you are welcome to sit in any one of our in-person permit to carry classes for free. Start your training now.
Minnesota Permit Covers The Following States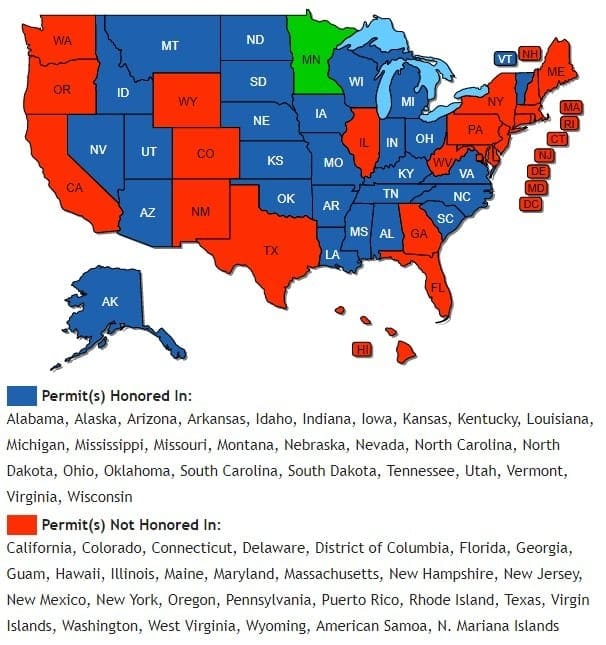 Minnesota and Florida Permits Covers The Following States